Deputy Prime Minister Visits Historical Maritime Park and Museum
The Deputy Prime Minister was in Paeroa today to touch base on a $1.1 million development aimed at boosting tourism in the district.
Last year the Paeroa Historical Maritime Park received a $730,000 Provincial Growth Fund grant and $400,000 in funding from Hauraki District Council for the first stage of the project, which will include a community jetty on the Ohinemuri River, pontoons, and a new riverboat.
Work has now started on the project and visitors should be able to cruise by riverboat into Paeroa this summer.

Protecting historical maritime in New Zealand
Come and view maritime past, maritime history and displays of the region including Captain Cook / Northern Steam Ship Co. and our naval displays.
This museum is the home to a very important collection of maritime history relating  to the role that Paeroa played as a port for unloading mining machinery and equipment in the late 19th century when the goldfields of Waihi and Karangahake were being developed and mined. The vast amounts of gold that were gained from these goldfields were then shipped out of the area via these ports on site and the ports in town.

Paeroa is the farthest inland port in New Zealand?
The original Ohinemuri Council Wharf was established in Wharf Street. With the introduction of rail to Paeroa, this wharf was built a little further up stream from the original Ohinemuri Council Wharf, but the later construction of the first railway bridge meant that vessels had to lower their funnels to pass under the bridge which limited access to the larger vessels.
Today it is hard to visualise this, as there were no built up stop banks in those days so the vessels were able to berth alongside the wharves.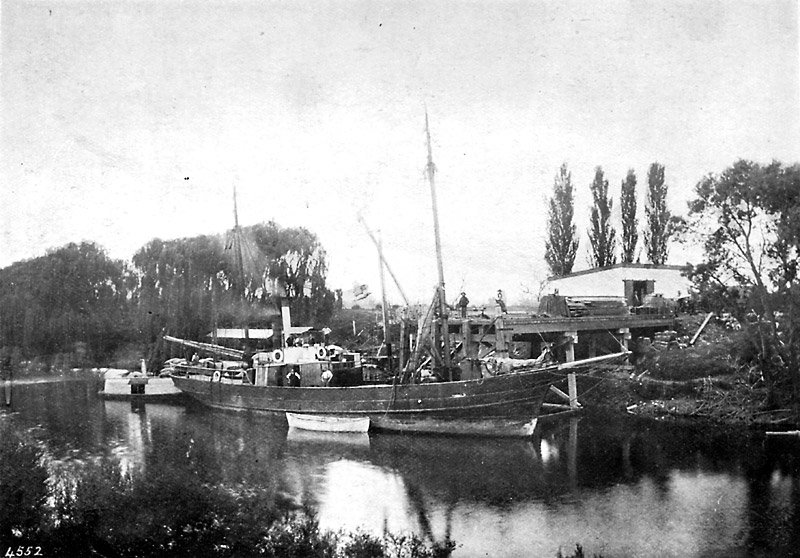 Bigger. Bolder. Brighter. Come along and be amazed at the spectacular display of lights dancing to music, the laser light show, and discover the Amazing Magical Museum... I wonder what is happening at the North Pole?
Historical Maritime Park and Museum, Inc.
Postal address
PO Box 153
Paeroa 3640
New Zealand